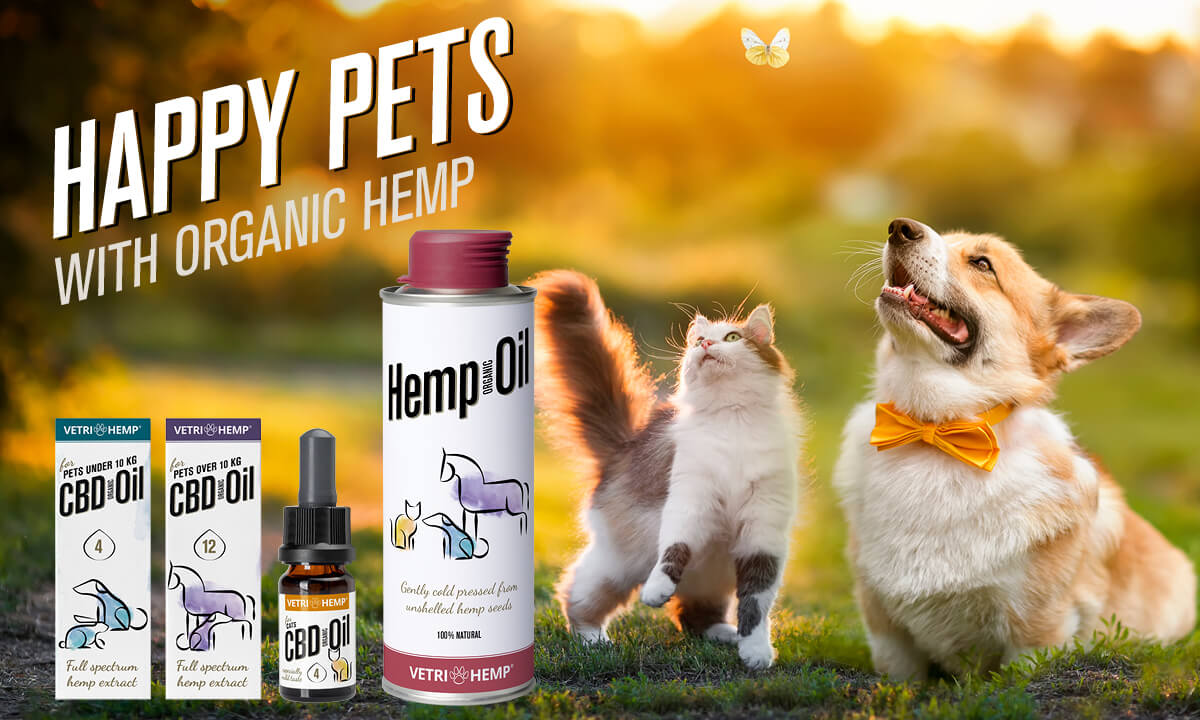 Friday, 19.05.2023 00:00:00
For the health of your four-legged friends
Did you know that our pet line VETRIHEMP has many fans?
The advantage of our organic CBD mouth care oils for dogs, cats & horses is clear.
For stress, lack of appetite and signs of aging, such as osteoarthritis, CBD can help improve the quality of life of our pets.
Read more »