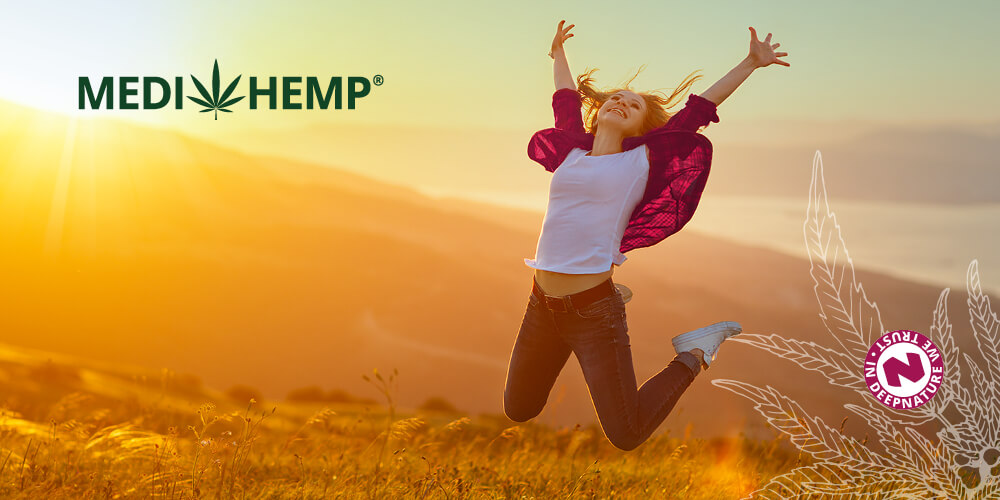 CBD Complete Oils
Organic hemp complete available as hemp oil or in capsule form
The gentle CO2 extraction method for our full spectrum CBD Oil guarantees a particularly rich hemp extract with a high density of natural ingredients. As well as valuable CBD/CBDa (cannabidiol/acid) it contains flavonoids, terpenes, phenols, CBN, CBV and CBG. Tthe harmonious combination of natural plant compounds results in high biological activity - the entourage effect.
Our CBD full spectrum with the name Organic Hemp Complete Products contain the high-quality ingredients of the hemp plant and are free of any additives. We cultivate our fields in sunny Burgenland organically, without the use of herbicides and pesticides. We exclusively use organic hemp from the European variety database. The entire production process - from the field to the finished product - is in our hands. In this way we can guarantee the highest quality of CBD oils.
The best the whole plant offers.
Shop now through your Customer Account and you get a Deep Nature Project Voucher for your next purchase.
Read more
Is CBD psychoactive?
No, CBD (cannabidiol) is a non-psychoactive component of the cannabis plant. The consumption of CBD, e.g. via our precious oils, has numerous positive effects. CBD does not have an intoxicating effect.
What is the difference between the four strengths of the MEDIHEMP hemp oils (2.5%, 5%, 10% and 18%)?
The four variations of MEDIHEMP hemp extract are distinguished by their concentration of cannabidiol (CBD). The 2.5% strength contains 250 mg of CBD per 10 ml, while at 5%, this increases to 500 mg. These two low concentrations are designed for sensitive people and beginners. The MEDIHEMP hemp oil with 10% (1000 mg CBD per 10 ml) is suitable for everyday use for those who already have experience with the way it works. 18% (1800 mg CBD per 10 ml) is recommended when a higher dose is required.
What is pure extract hemp oil?
Our MEDIHEMP Complete oils or capsules are organic hemp products with pure natural extracts. The pure extract contains a harmonious spectrum of cannabinoids and other plant-based substances such as terpenes, flavonoids and antioxidants. This means that the products are of especially high quality which leads to increased biological activity, or the so-called entourage effect.
How should I use the CBD products?
The legislative situation in Austria prohibits us from providing recommendations or statements about the use, efficacy or health benefits of our CBD products. However, we can gladly refer you to competent doctors who have experience with our hemp oils and capsules and will be happy to advise you. You can also find information on the internet and in the literature available on the many benefits of CBD.