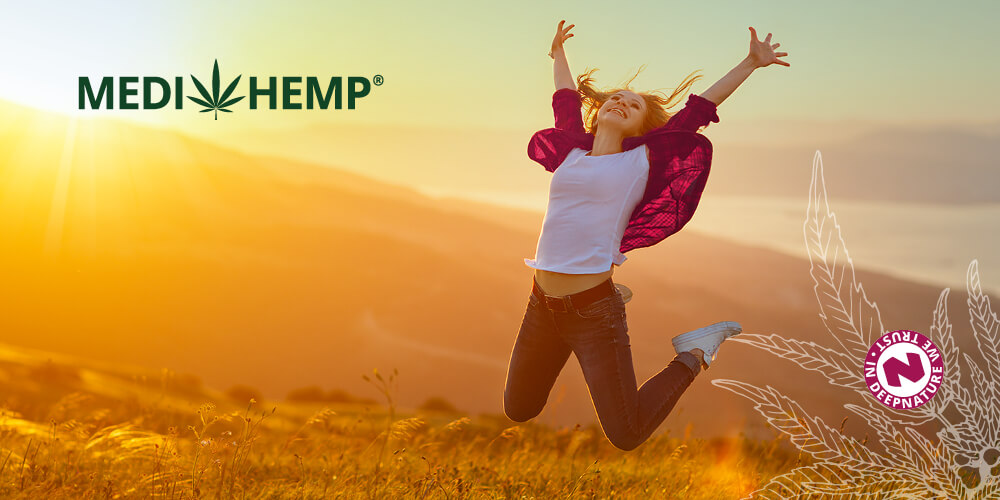 CBD Pure Oils
Premium CBD oil in cold-pressed organic hemp oil. Refined CBD premium extract for sensitive people. With 2,5 %, 5 % and 10 % CBD (Cannabidiol). Rich in omega-3 and omega-6 fatty acids, vitamins and minerals. Gentle taste. Free from THC .
As raw material for our premium CBD oil we use hemp from organic agriculture. The plants are carefully harvested, dried and finely sorted.Together with local organic farmers, we cultivate our fields in sunny Burgenland organically, without the use of herbicides and pesticides. We exclusively use organic hemp seed from the European variety database.
For inner harmony and well-being.
Shop now through your Customer Account and you get a Deep Nature Project Voucher for your next purchase.
Read more
What does 100% organic mean?
Here at Deep Nature Project, we value the very highest quality. In order to exploit the plant´s full potential, we only offer CBD products that are certified 100% organic. Our hemp is produced and processed using gentle organic farming - entirely free from the use of toxic pesticides or genetic engineering.
What is the composition of the various concentrations of MEDIHEMP hemp extracts?
Our MEDIHEMP hemp products are made up of hemp oil and hemp extract. The percentage shows how much CBD is in the product. The 2.5% contains 250 mg, while 5% contains 500 mg, 10% has 1000 mg and 18% has 1800 mg of CBD per 10 ml. Other cannabinoids (CBDa, CBV, CBG and CBN) and terpenes, flavonoids, as well as other natural compounds of the hemp plant are contained in small quantities.