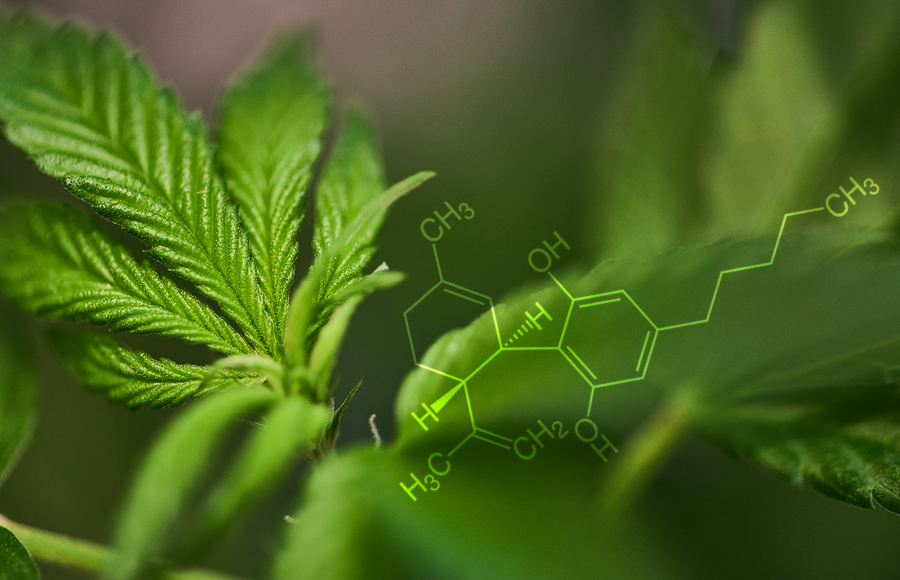 CBD, or cannabidiol, is one of many active ingredients that can be extracted from the hemp plant. CBD is not psychoactive nor intoxicating and is considered an approved natural remedy that has been used for thousands of years. Due to the vast potential of CBD, which can also be used for medical products and which is being researched by scientific studiers, the interest in CBD has increased steadily in recent years.
How does CBD interact with the human body?
Our body has a genuine interest in being healthy. To achieve this, 35 trillion cells work together and ensure profound balancing processes in the higher organs and the nervous system. The whole thing is regulated by the endocannabinoid system, which regulates blood pressure, the cardiovascular system, your sleep-wake rhythm, immune system, body temperature and hormone balance. It is part of our central nervous system and keeps our body balance. The hemps valuable plat substances (phytocannabinoids) mimic the effects of the bodys own cannabinoids and therefore helps to maintain inner balance. In times of increased stress, this system can be overwhelmed. The consequences are noticeable imbalances such as sleeping disorders, pain, cramps or intestinal irritations. Natural cannabinoids help us regain our balance. In addition to more than 100 proven phytocannabinoids, such as CBD, THC (tetrahydrocannabinol) or CBG (cannabigerol), the hemp plant contains many other ingredients, such as terpenes, flavonoids and other plant substances.
What are terpenes?
Terpenes are volatile, organic substances that can be found as the essential oils in almost all plants. Hemp contains many terpenes. Terpenes are also responsible for the wide range of flavours of cannabis. Hundreds of terpenes can occur in different cannabis varieties. The six most common terpenes found in these plants are limonene, humaulene, alpa-pinene, linalool, beta-caryophyllene and myrcene. However, the fascinating feature of terpenes is their ability to interact synergistically with other substances in the plant, such as cannabinoids. This is called the entourage effect.
What is the entourage-effect?
Various substances in the cannabis plant support each other in their effect. The term "entourage-effect" refers to the synergetic properties of the different substances in the cannabis plant. Different cannabinoids and terpenes enhance each other and therefore influence one another in their (effect and) effectiveness. It is assumed that a higher biological activity can be achieved by an interaction of different cannabinoids and terpenes. Accordingly, a mixture of cannabinoids and terpenes has a higher biological activity that an isolated (pure) substance. This interaction of the molecules has a therapeutically better effect than single (pure) substances.
Is CBD oil legal?
We inly use EU-certified hemp varieties from which the THC content has been largely eliminated. Our products are made from raw materials of the seeds and leaves of the hemp plant. They contain only insignificant and non soluble traces of natural THC, which are technologically unavoidable, but certainly well below the threshold value of 0,2%. These traces have no medicinal or psychotropic effects.
Which MEDIHEMP products are available?
Whether full spectrum extract, premium CBD, hemp oil with CBD or vegan capsules with cannabidiol: MEDIHEMP products with CBD offer the body support in phases of increasing stress. All the products are organic certified. All our products can be ordered online, easily and secure. Click here for the Online shop
You want to know more about CBG now? Then read the blogpost now. In it you will learn everything about CBG, the application and effect of CBG on the well-being and the skin and you can discover all available MEDIHEMP CBG products.