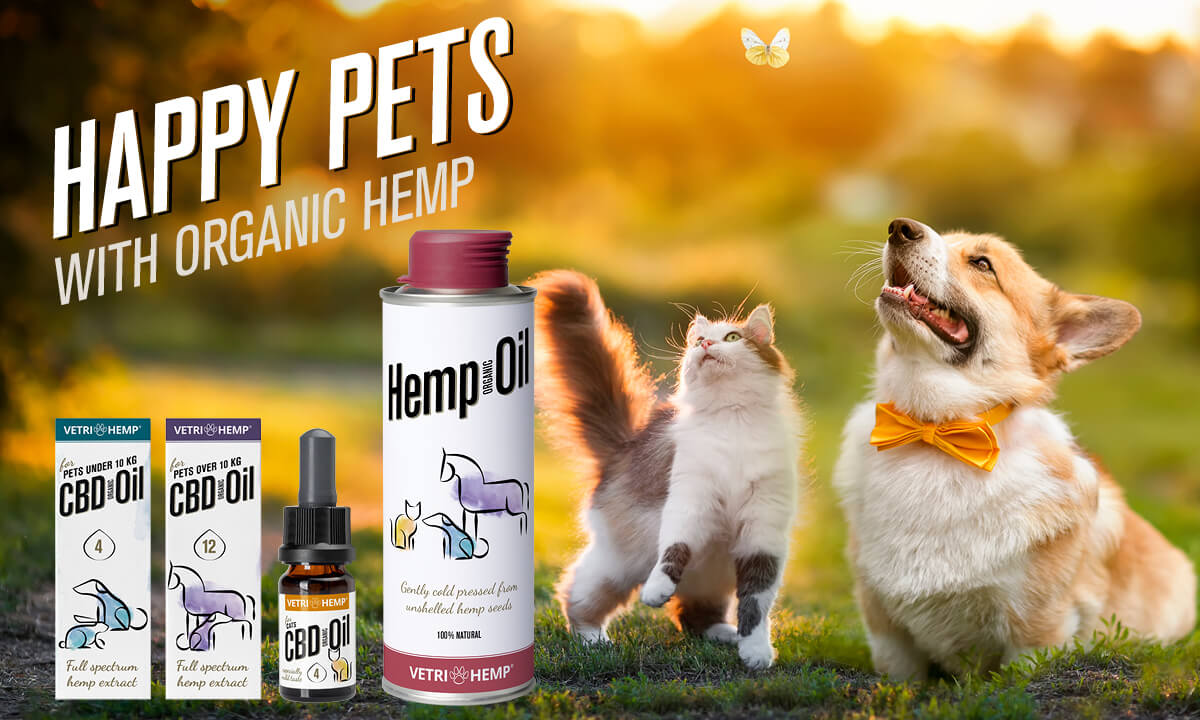 For the health of your four-legged friends
Did you know that our pet line VETRIHEMP has many fans?
The advantage of our organic CBD mouth care oils for dogs, cats & horses is clear.
For stress, lack of appetite and signs of aging, such as osteoarthritis, CBD can help improve the quality of life of our pets.
For horses, llamas and alpacas, in addition to our organic hemp oil & CBD mouth care oil for pets from 10kg, we also have hemp supplementary feed in the offer, our organic hemp leaf pellets and our organic hemp leaf powder. You can learn more about this under the following link: Organic Hemp Happy Horse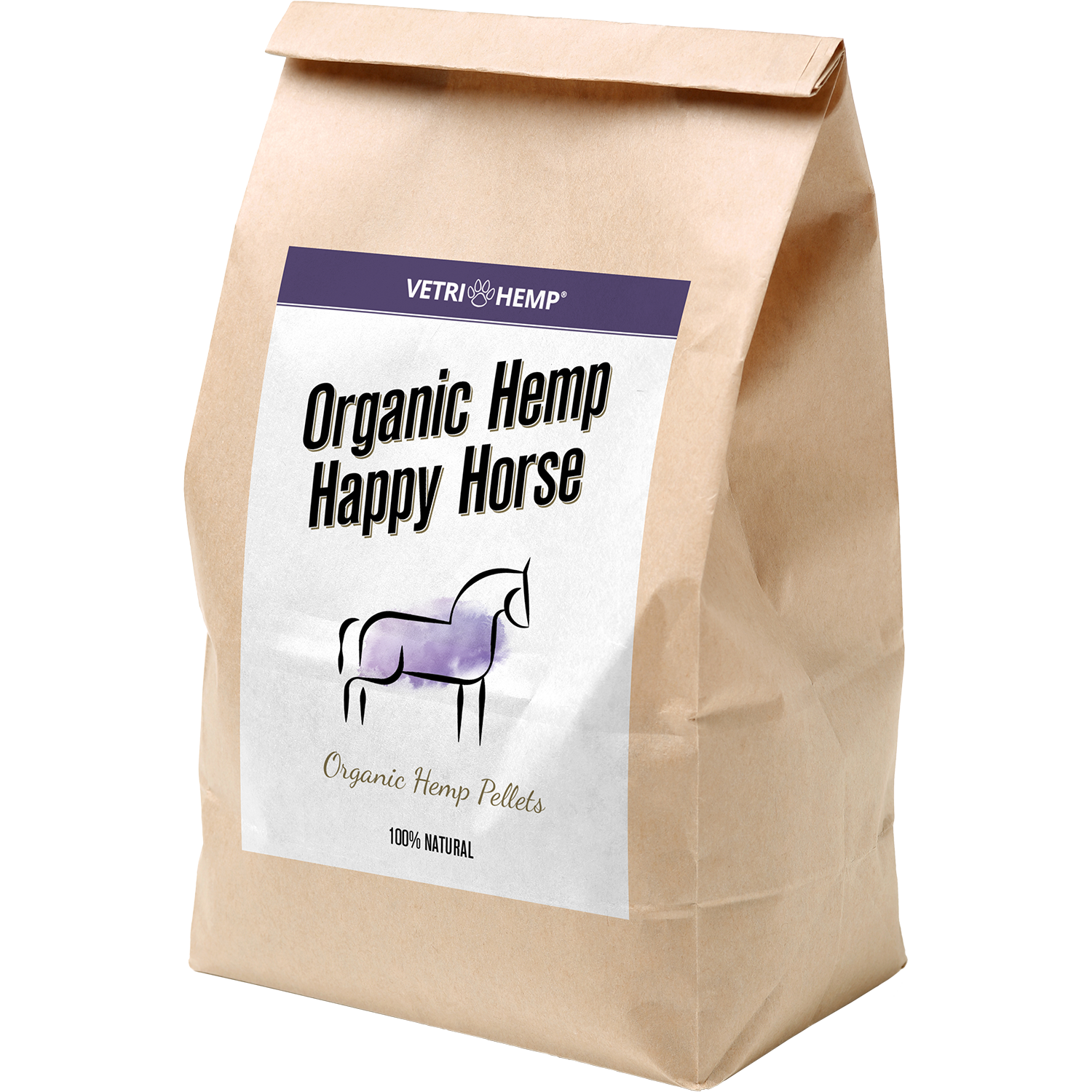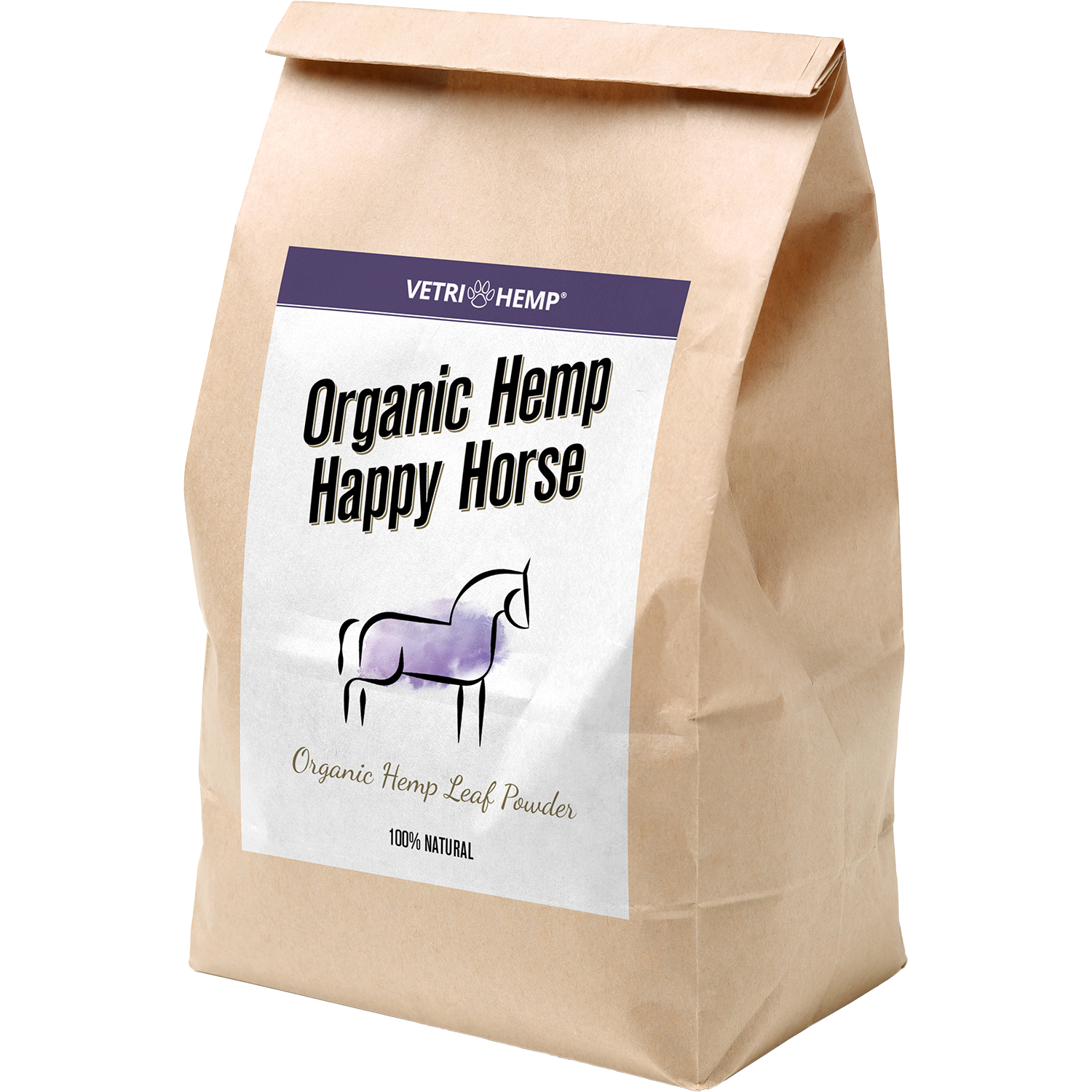 Advantages of our organic CBD mouth care oils
The valuable ingredients are composed in such a way that the body & soul of the animal companions benefit from regular mouth care. In addition to flavonoids and vitamins, the non-psychoactive hemp ingredient cannabidiol (CBD) perfectly rounds off our VETRIHEMP Organic CBD Mouth Care Oils.
For small animals, such as rabbits, guinea pigs and small dogs, we have our VETRIHEMP organic mouth care oil for pets up to 10kg, with 4% CBD-rich full extract of cold-pressed organic hemp oil.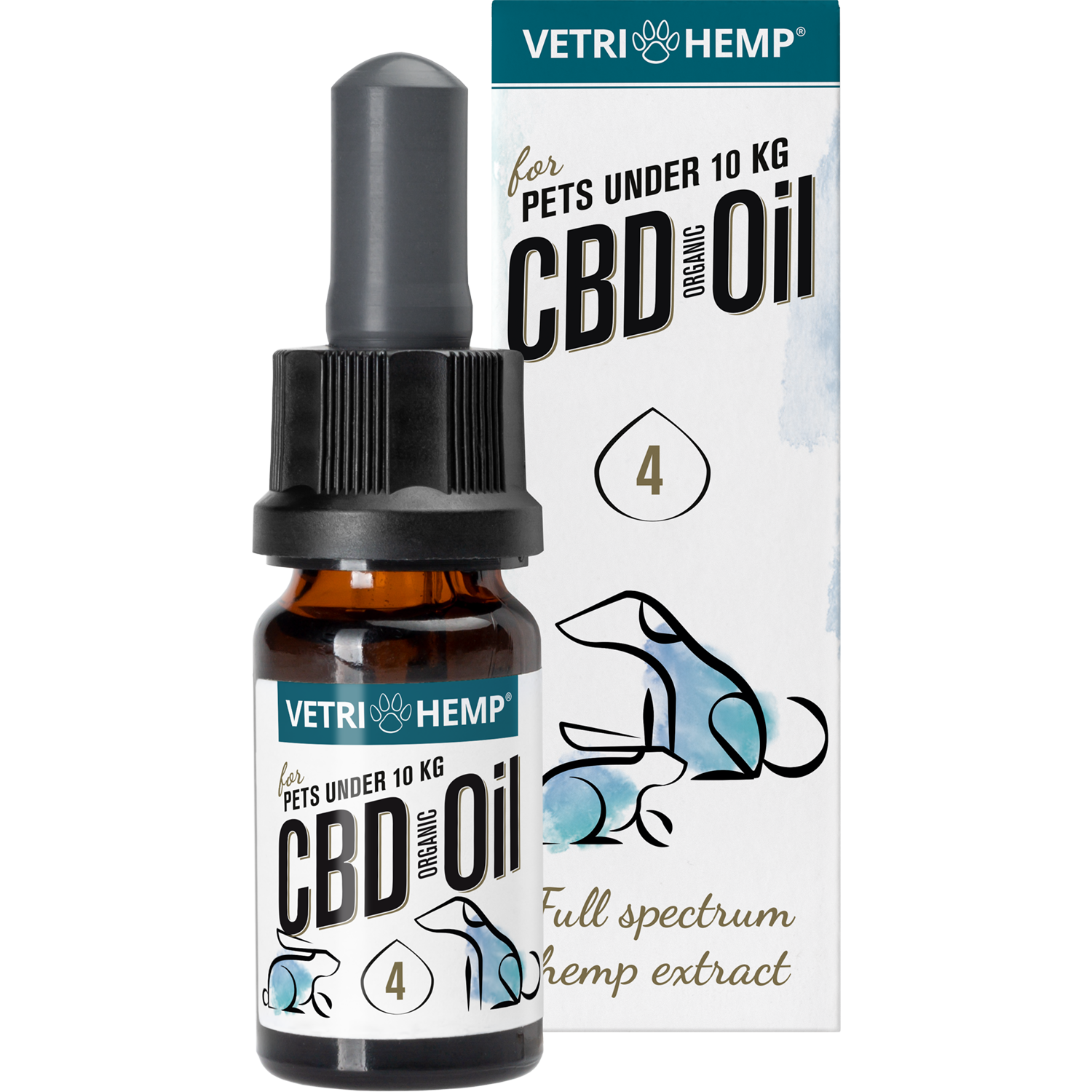 For big friends, like llamas, alpacas, horses or dogs from 10kg we have our VETRIHEMP mouth care oil with 12% CBD-rich full extract. With valuable terpenes, flavonoids, phenols, unsaturated fatty acids, vitamins and minerals.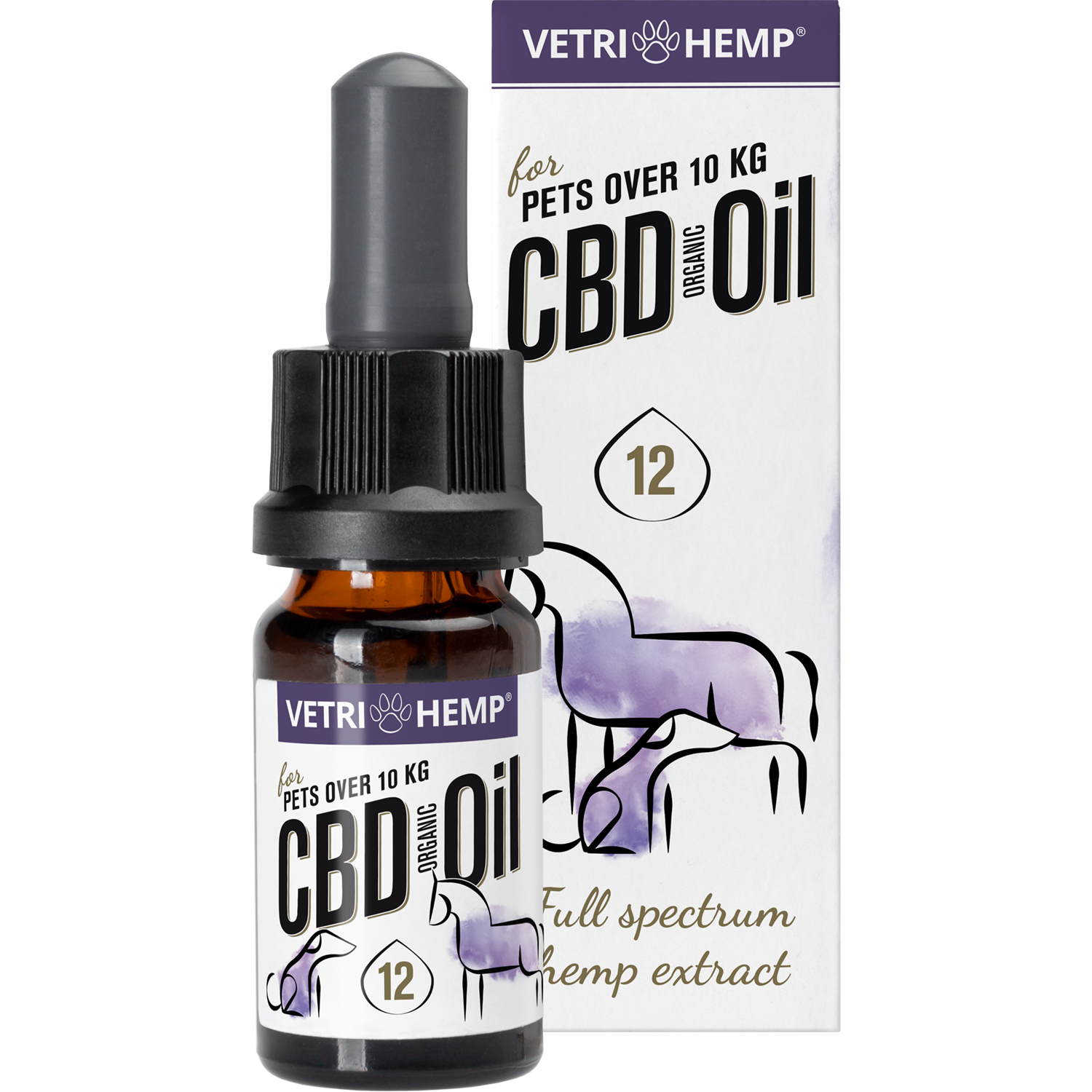 For cats we have specially developed a mouth care oil that is THC-free and additionally free of terpenes. Cats do not tolerate terpenes and therefore it is important to support our velvet paws with the right dosage of CBD. Mild in taste and due to the oily consistency especially caring for sensitive cat mouths. With valuable unsaturated fatty acids such as omega-3, vitamins and minerals. Our VETRIHEMP organic mouth care oil 4 % for cats .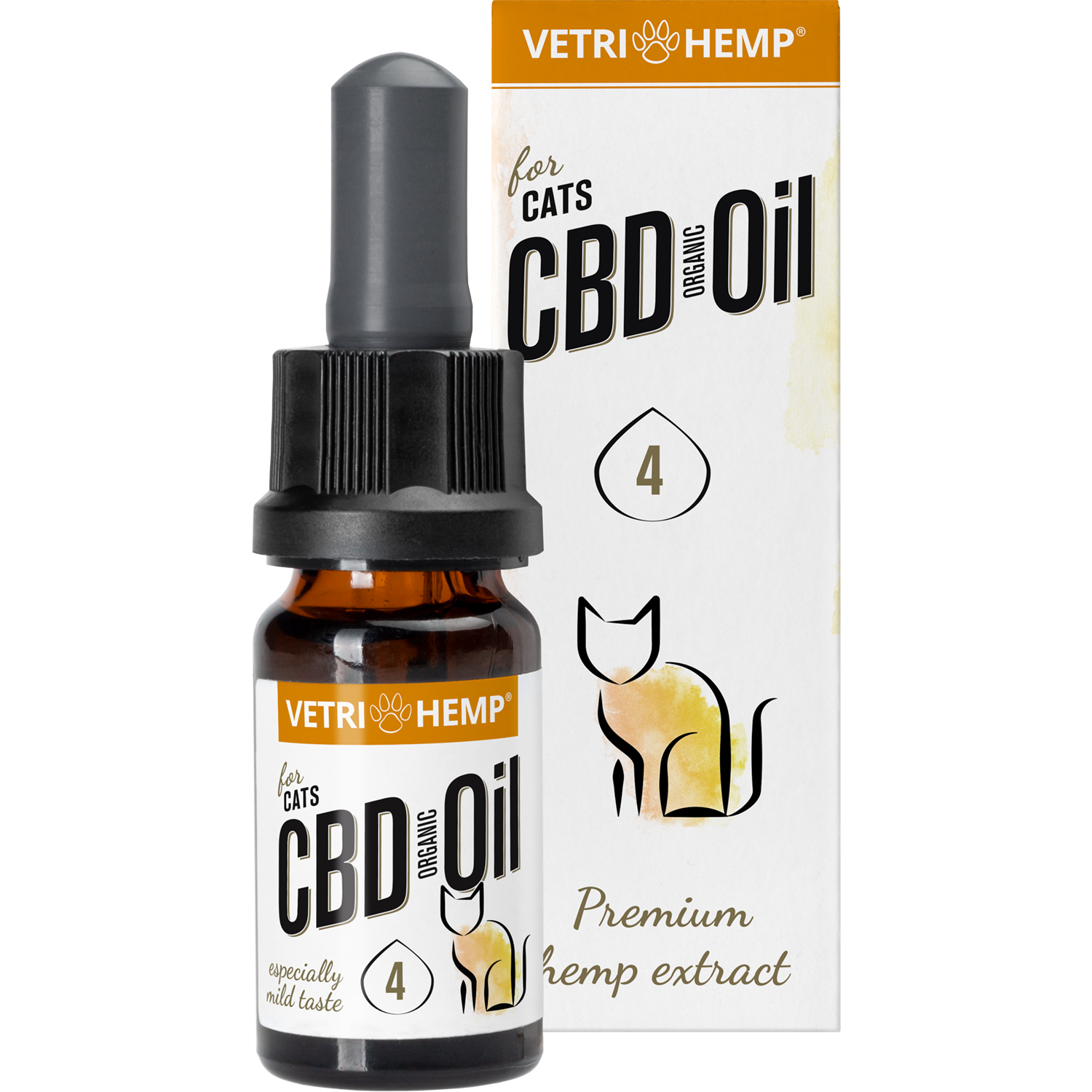 Hemp oil, which is contained in our CBD mouth care oils as well as in our organic hemp oil for pets, has a high content of unsaturated fatty acids. Especially the contained omega-3 fatty acid (alpha-linolenic acid) is known for its optimal effect on coat, skin and immune system. The triple unsaturated omega-6 fatty acid (gamma-linolenic acid) can also have a beneficial effect on inflammatory processes in the body.