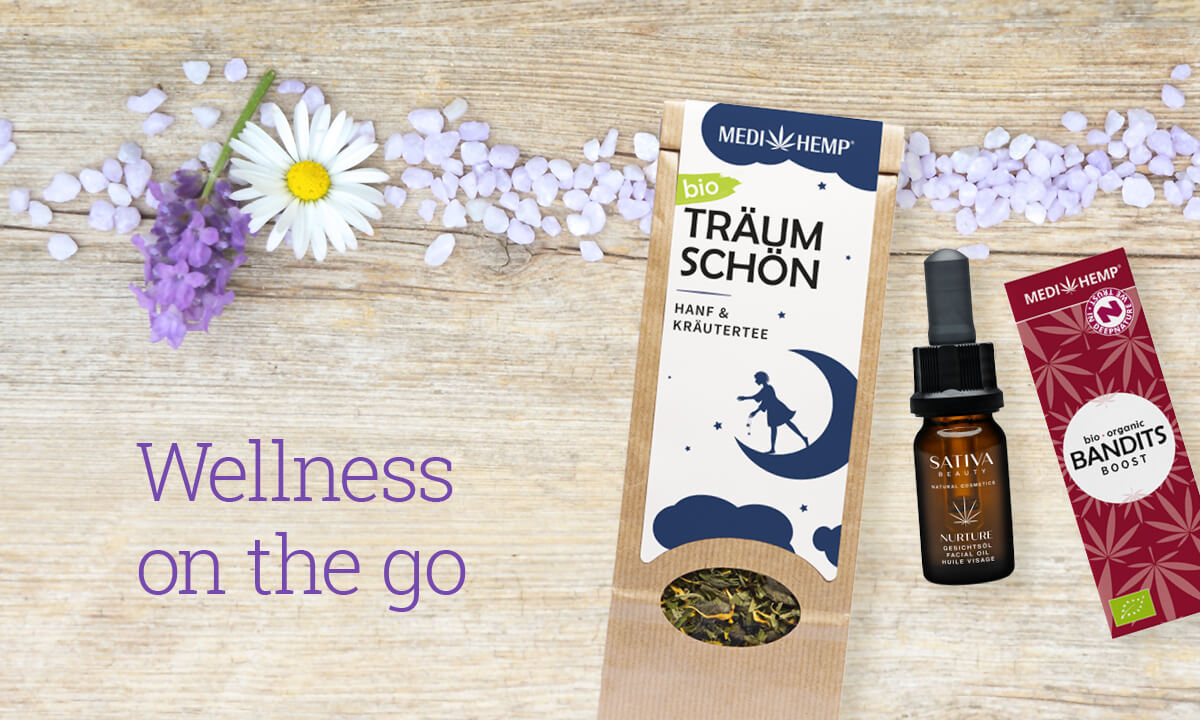 The positive effects of the hemp plant have been known since time immemorial. Hemp not only has a positive effect on mood, but is also known for its lasting effect on the body.
Each mammal produces its own endo-cannabinoids. That is a regulatory system and works throughout the human body, receiving and translating cannabinoid signals here. It helps keep the immune and nervous systems in balance.
Wellness for you body
Our Facial oil is the perfect supplement to moisturize your body enough and tighten the skin. In addition to the well-known ingredient: hemp oil, the SATIVA BEAUTY NURTURE Facial oil consists of effective natural grapeseed, rosehip and pomegranate seed oilsf which hydrate, rejuvenate and firm up the skin. Baobab and borage seed oils underscore hemp's effect, and sandalwood, mimosa and jasmine harmonise. For fortifying facial care.
Wellness for your immune system
Our MEDIHEMP organic Bandits Boost cough oil, is the ultimate remedy to counteract your cold symptoms. It also acts preventively on your immune system to ward off the viruses that lurk everywhere like a shield.
Wellness for you mind
Our MEDIHEMP organic herbal hemp tea snooze is the perfect supplement to give yourself a little relaxation. CBD interacts with receptors in our brain. These receptors in our body affect pain, appetite, moods and even memory.
CBD is known for the following effect properties, so that it has
a stress-reducing effect
sleep-inducing,
antiviral, antibacterial
anticonvulsant and anxiety relieving
relieves pain
strengthens the immune system
You want to know more about Deep Nature Project and be always up to date about information and actions? Then sign up here for our newsletter!